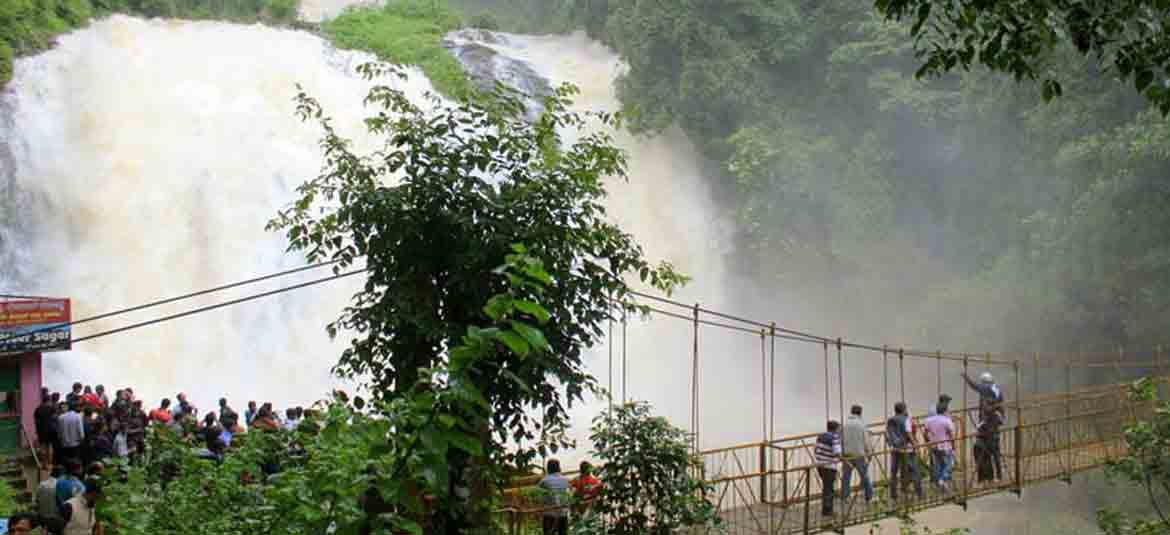 Mercara -
The "Scotland of India"
Coorg has been called the 'Scotland of India' and 'Kashmir of the South' by the people who have visited it and been enchanted. It is beautiful hill country most of which is between 3000 and 4000 feet high. The tallest mountain peak is around 6000 feet high. Kodagu (formerly Coorg) is a treat for the eye, with its' green forests, greener coffee estates and pale green rice valleys. Coffee plants need both heavy and light shade to grow well, therefore, most coffee estates resemble dappled forests. Cardamom (the smaller variety) and black pepper are also grown alongside coffee. Thus, a walk around a coffee estate is a fragrant experience!
The Kodavas or Coorgs (not Coorgis) are a robust, martial race famous for the generals and beauties it has produced in plenty. Said to be the descendants of the Greeks (Alexander's soldiers), they are fiercely independent. They were never conquered - not by Tipu Sultan, nor by the British. And so, to this day, they retain the privilege of being allowed to carry firearms without a license.