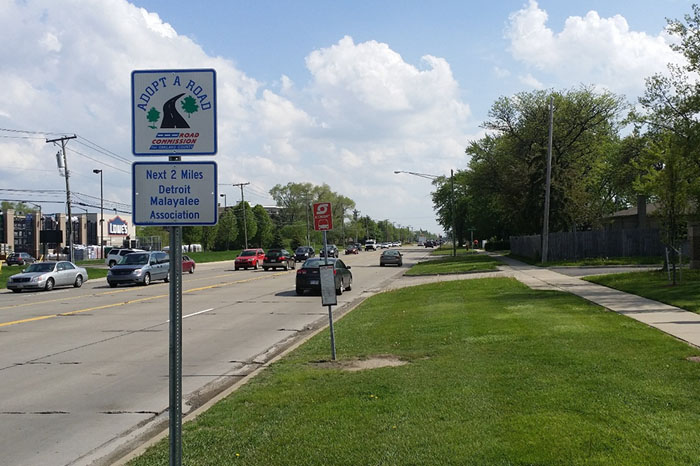 Who
We Are
It was a great drive and dream of the Malayalees in Detroit and neighboring suburbs to have an association whose main objective is that of preserving and maintaining the culture and heritage of Kerala amongst Detroit Malayalees. This craving led to the inception of Detroit Malayalee Association (DMA) about 42 years ago.Every year, DMA conducts numerous programs and activities for our community's well-being and its progress. We try to preserve the Malayalee tradition and culture through the activities and events we conduct.
The Association provides opportunities and encourages its members to participate. It also provides a forum for the Malayalees residing in Detroit and neighboring areas to meet and exchange views and also to foster their friendship, goodwill, moral, social, educational, literary, artistic and cultural heritage.
Upcoming DMA Events

DMA Techday : Saturday, 22nd October. Venue: 990 E Lincoln Ave, Madison Heights, MI, United States, Michigan

DMA is proud to announce the 'DMA Tech Day' workshop series designed for students from Middle Schools and High Schools (Grade 5 - 12) for being creative with computing.

Learning with the micro:bit (an open source ARM based embedded system designed by the BBC for use in computer education) and Microsoft MakeCode code editor, participants will understand how hardware and software work together to make a complete system.

Click here to Register

Christmas : Saturday December 17, 2022. Venue: TBD
---
DMA Onam 2022, Aavaniravu, will be celebrated on 17th Sep, with Onasadya and live music show. For the very first time in Michigan, get ready to be energized with HIGH ON MUSIC – A musical extravaganza that brings together three exceptional musicians and three bands performing live! In a galvanizing style, musicians Harish Sivaramakrishnan, Sithara Krishankumar and Job Kurian will treat you with melodies from the 70s to today in Malayalam, Tamil and Hindi; and of course, the exclusive Carnatic fusion that is AGAM's trademark.
---
---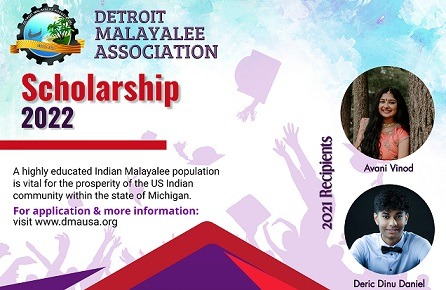 DMA Scholarships 2022
DMA scholarships are our way of helping you make college affordable. It's open to all high school seniors. Inviting applications for this year's DMA scholarships. Please send your applications before July 15th 2022 to scholarship@dmausa.org. For more details and to download the application form, please visit http://dmausa.org/scholarships.html